Taken By Tarot by Eliza Gayle





Fed up with her non-existent love life, Faith decides to once again consult the cards. Will she find the right man to submit to? When the Tarot leaves her uneasy she attempts a simple spell. The spell goes awry opening the veil between her and the Otherworld where she unwittingly calls for her true love. A man, who now claims to be Fae and her mate, insists he has every right to take her. Despite being kidnapped she is inexplicably drawn to the man who demands her complete and total submission.



When Garon hears his mate call he rushes to her side determined to be "the one" who claims her. A human mate. So rare among his kind. When she resists he exercises his Fae rights and takes her home. His plan is to seduce her into submission before introducing her to his shape-shifting companion, Kian. Will she accept the unbreakable bond between them or force him to release her to an even darker fate?



For more information, visit Phaze!

Breaking Skye by Eden Bradley


Eden Bradley is one of my heroes. She's one of those authors that writes miles better than I do, but still helps me out. She's awesome and one day I'll be able to say "I knew her when.." I've pre-ordered one of her books, but her Phaze book is on my TBB list (to be bought).
Enjoy.

BREAKING SKYE, Eden Bradley's newest e-book is available now from the Phaze Fetish line!

Skye Ballard has always wanted to experience her fantasies of sexual submission. She craves to be commanded, taken over. She is convinced that all it will take to purge this yearning from her system is one night. Skye searches out the perfect Dominant for the job-it must be a man who is powerful, attractive, and naturally dominant. But when she meets Adam Dunne, she finds a man beyond her wildest dreams.
Adam convinces her one night will not be enough for what he sees as a process, rather than a single experience. Skye soon discovers that being with him only makes her crave more. And while he begins with the idea of training her to be the perfect submissive—for someone else—soon all he can think of is making her his, making her yield. All he can think of is breaking Skye—and keeping her for himself.

Buy this book now at www.Phaze.com
Direct link: http://www.king-cart.com/Phaze/product=Bre...by+Eden+Bradley

Shadows Of Passion


I'm over at Shadows Of Passion and I talk about.....what else? Editing. Actually I talk about editors.
Come on over and see me.

Edits, Edits, Edits


Welcome to my own personal hell. Not that my editors are mean to me (actually, all of mine have been awesome) but it's REALLY difficult to look at my work and not think "What was I thinking when I wrote THAT!"

So, "Perfect" is on the table (for my pen name) and I wrote that one LONG HAND in three days last July. Last. July. That's a LONG time ago in my feeble brain. Lots of opportunity to wonder what I was thinking. *rolls eyes*.

I also received notification of my assigned editor for "Heart of the Storm" with Whiskey Creek Press. 46K people. LOTS of edits.

Yee Haw.

AND Cobblestone assigned me editors for both "Double Trouble" (sequel to "Singled Out" hence the picture) and "Fires of Passion".

Sooooooooooo, everything else is on hold. I did finish my erotic romance sci fi thingy (that's a technical author term by the way) and sent it off to be critiqued. "Legend Of Fools" is on hold until I get my computer back. Mine is with the doctor. Also the reason this picture is up. This is a picture Michelle had stashed away.

Wish me luck. Do any of you have a difficult time facing your former self? That's what I do every time I have to edit a book I wrote a long time ago.

I've Been Nominated!!!!

Ecata Romance has nominated "A Taste Of Christmas" for Reviewers Nominee for the year. Wow! I totally didn't expect that! How awesome.
Shameless request follows. Please, vote for me. LOL. I know there are books that are infinitely better on the list, but I'm just thrilled to be on that list.
Thank you so much, Ecata reviewers.

I may be offline for a while. The computer is going to the doctor.

Daytona Baby


It's the Daytona 500 today. In our house, that's a big deal. It's even bigger than the Superbowl.
Time for McKenzie Guacamole, little snack trays and complaining about some of the drivers. (Everybody has one).
Who do we want to win? Well, Mark Martin is our favorite driver (even though he's not driving the #6 anymore) but Carl Edwards (Mr. Flippy above) and Greg Biffle are favorites as well.
So, Joe sits and complains about Dale Jr. (He can't stand him) and I complain about Tony Stewart (he's the one I don't like) and hope that "The big one" isn't too bad or take out our favorite drivers.
Had enough Redneckism for the day?

I Spent Some Money

I spent a little money yesterday and preordered Eden Bradley's book
and the sequel to "Forbidden Territory" by Paula Graves

These two authors are really awesome. If you haven't read them, give them a try. They're both great.

Reviews I Didn't Know About


The one joy of "Googling" myself is that I do find reviews I didn't even know were done. It's very nice to see that people enjoyed the book.
It's Christmas in Febuary. LOL.

Review For "A Taste Of Christmas

Two Lips Review of A Taste Of Christmas

Don't forget to check out the many FREE ebooks by Divas at Romance Divas.

Romance Divas Free Ebooks
There's a lot of Divas so start downloading.

"Singled Out" Released Today and RD FREE EBOOKS





Singled Out


Check out my big release today.

Romance Divas Free Ebooks
There's a lot of Divas so start downloading. You can get yourself some free reads for the winter nights to get you to spring.

Enjoy.

One More Day!



Tomorrow is the day. Tomorrow, "Singled Out" releases with Cobblestone. The contest for Michelle's Valentine's Day Card will end Wednesday night. Send in those ecard, guys. She loves them. Just email a ecard to jenmckafg@hotmail.com for Michelle and she'll pick the winner tomorrow night. Winner get $10 gift certificate at Cobblestone and a $10 gift certificate at The Wild Rose Press. $20 in free books!!

Tomorrow is also the Romance Divas Valentine's Day Free book challenge. The challenge was to write a Valentine's Day story in a month. Every Diva that participates will have a free download. FREE. This is a perfect opportunity to check out some great stories. There's no catch. They're all free. I'll have the link to everyone's site up tomorrow. I'm so excited.

So Valentine's Day will be a big day here. I hope everyone enjoys it. What about you? Will Valentine's Day be a big day?

A Little Redneck Humor


I'm over at Shadows Of Passion talking about the latest writing fun in my life. LOL. Come and visit me and show a little love.
I included the lines below that I stole from The Glamorous Redneck
Nothing but class from me. LOL.


Redneck Man's pick up lines

1) Did you fart? Cuz you blew me away.

*Are yer parents retarded? Cuz ya sure are special.

*My Love fer you is like diarrhea.I can't hold it in.

*If you was a tree and I were a Squirrel,I'd store my nuts in yer hole.

*You might not be the best lookin girl here, but beauty's only a light switch away.

*Man - "Fat Penguin!"
Woman - "WHAT?"
Man - "I just wanted to say something that would break the ice."

*Yer eyes are as blue & pretty as window cleaner.
and.... the best for last!

*Yer face reminds me of a wrench,.......................every time I
think of it my nuts tighten up.

Therapy Session With My Computer

Since the gentleman that was going to fix my dyfunctional hard drive didn't want to get the plague, I wasn't able to get any professional help for this baby. As usual, I thought I'd handle it myself.

It didn't go very well.

ME: "So, what's the problem? I'm writing a unique story about Big Foot with a little romance thrown in and you eat 20,000 words.

COMPUTER: "Listen, I did you a favor. That book sucks. You'll never sell it."

ME: "Whatever. That doesn't explain eating SOME of it and not ALL of it. Perhaps you have an "oral" fixation that goes back to your creation?"

COMPUTER: "Don't try that human mumbo jumbo on me. The fact is that you were pounding your head on my keyboard. I had to get back at you somehow. AND I would have eaten all of it, but just the little bit I ate corrupted my disc drive."

ME: "Now hold on a minute. THAT was corrupted long before you ate those precious words. You can't blame my book for that."

COMPUTER: "How about this. You quit giving me some sort of personality and I'll stop torturing you. I'm a MACHINE, dorkbutt. That means that I got a virus, started eating your file and then you cleaned it with a virus cleaner. There's no mystery here. Jeez. Good thing you write fiction.

ME: Well, our time is up. Thanks for coming in. As Lucy Van Pelt would say "That'll be five cents please."

COMPUTER: Muhawhawhawhaw!! Five Cents? Honey, wait until you see the professional's bill.

Yeah, my computer really calls me a dorkbutt.
Okay, no more distracting myself with the lovely Blogger. Back to work.

Tagged By Stacy



Ten Things You May Not Know About Me.

1. My best friend and I still argue about when my husband and I had our first date. SHE says it was the day we "hung out" together at the river with his dog (just happened, no asking or anything. In fact, I think I invited myself). I say it was when he took me to the movies two nights later. Of course, he did read me one of his poems on that river trip.
Michelle's comment? "Is he a guy?"
"Yes."
"Were you alone with him?"
"Well, yes, except for his dog."
"Then it was a date."
"No it wasn't."
"Yes, it was." and so on.

2. I went to Europe with my high school concert choir. I have the dubious claim to being dumped by my first boyfriend in Vienna, Austria. Not many girls can say that.

3. He went on to date one of my closest friends. LOTS of fodder for teenage angst. LOL.

4. I got over him, however, with a VERY sexy Marine.

5. I once sang "Blue Christmas" (the Elvis version) acapella on tape for said Marine while he was station in Okinawa.

6. I got in my very first car accident on my 34th birthday, leaving my father's funeral and amazingly it wasn't my fault.

7. I didn't start smoking until I was 29 years old. My ex hubby smoked, but I never did. I don't even know why I started. I've tried to quit 3 times. Stayed off them the entire time I was pregnant and until the youngest was 3. Couldn't tell you why I started back up.

8. I miss my Dad terribly.

9. I once voted Green Party. My husband jokes that had he known, he wouldn't have married me. (REally. He's joking. He couldn't resist me. LOL)

10. Oh, last one? I had to dig deep for this one. I used to eat "Gainsburger" dog food. I stopped when our family dog got pissed and bit me. I have a picture of a nice dog bite around my eye. I wasn't the brightest crayon in the box at four years old.

Shadows Of Passion and The Colts


I'm blogging at Shadows Of Passion so come and show me some love.

AND the Colts won!!!!!! What a fabulous game. It was a blast. Michelle brought her new cowboy, Brian over and turns out he's a total nut like me. The entire game was punctuated by screaming by me and Brian and Joe and Michelle exchanging "I can't believe it. They're nuts" glances. Yayyyy. It was fun.
Come and comment. I feel so LONELY over there.

You Aren't Going To Believe This......


Well, I've been working my butt off on "Legend of Fools", the 100K single title I was hoping to finish by March. I was up to 44K and sweating blood. Then I woke up Tuesday morning and POOF 17K GONE. Just totally gone.

I cried.

Then, I took a page out of my hero's book (that would be my husband Joe) and got back in the seat writing 7K yesterday. Sweating it, working it. Emailed it.

Guess what? It's all gone. The file I emailed has the same number of words that I started with on Wednesday morning.

I laughed this time.

What can you do? Sooooo, my computer is in need of therapy and I called in the professional.

I'm just trying not to go crazy. I'll let you know how that goes. Meanwhile, I'm wearing a football helmet (the Colts. Go Colts) and pounding my head on the keyboard.


My Website
Home
Blog
Biography
News
Links
Bookshelf
Coming Soon
Contact

My Books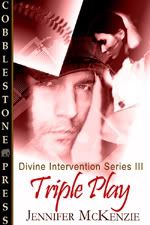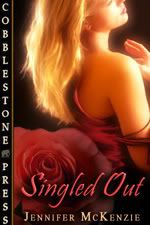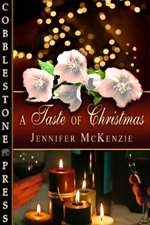 Coming Soon
Favorite Blogs
MySpace Place
My Picture Blog
Carrie's Blog
Dayna Hart's Blog
Diva Crystal's Blog
Novelty Girls
Deadliest Reports
Diva Shelli's Blog
Diva Loribelle's Blog
Diva Sela's Blog
Diva Laura's Blog
15 Minute Date Blog
Evil Editor's Blog
Writer's Widower
Glamorous Redneck
Jenna's Blog
Paula Graves Blog
Stacy's Sensibly Insane Blog
Diva Lisa's Blog
Diva Diana's Blog
Tracy Montoya's Blog
Diva Babe's Blog
Julie Cohen's Blog
Nathan Bransford's Blog
Toni Sue Versteeg's Blog
Favorite Sites
Harlequin Romance
The Manhattan Transfer Website
Robert Cray Website
Romance Writers of America
NASCAR
NCWSA
CMT
Whiskey Creek Press Torrid Romance
Larsen-Pomada Agency

Click to join SweeterRomanticNotions
Thursday Thirteen Sites

About Me
Name:: Jennifer McKenzie Location:: California
Archives
April 2006
May 2006
June 2006
July 2006
August 2006
September 2006
October 2006
November 2006
December 2006
January 2007
February 2007
March 2007
April 2007
May 2007
June 2007
July 2007
August 2007
September 2007
Credits
image by suzi ninemillimetre
design by maystar
powered by blogger