What a Difference A Day Makes.......
Updated 10:00pm Friday night August 31st.
It's live folks!!!! Check it out! Heart Of The Storm


Twenty-four little hours! (Sing it with me now) What a difference a day makes! And the difference is you.

That's right. Twenty-four hours and "Heart Of The Storm" will be LIVE and ready to go. For a complete change of mood and to get that song out of your head, here's the book trailer for "Heart Of The Storm"





If the video gives you any difficulty, you can go to YouTube

HERE

"Heart of the Storm" will be available September 1st st Whiskey Creek Press Torrid

Thirteen Things You May Not Know About "Heart Of The Storm"



COUNTDOWN TO RELEASE OF "HEART OF THE STORM"

ONLY TWO MORE DAYS!!!!!!!!!!!!!

In honor of my upcoming release of this romantic suspense, I'll give you a little run down of little known facts about the book and how it came about.



1. It Began As A True Story


told to me by my husband. My redneck used to be a drag fisherman and the fishing community is pretty small. Hundreds of myths circulate. I just found out recently that the story my husband told me is true from my boss who's wife's cousin was married to one of the people involved (Hey, six degrees of separation......) The story is that a boat was "Lost at sea" with five crew members believed dead. Then, one of those crew members showed up five years later in an Arizona jail cell. In the true story, unlike mine, the living crew member stayed mumm about what happened to the downed vessel.



2. Ethan Shannon is based on two people


my husband and one of his friends, Dave Burns. By the way, Dave has no idea. LOL. I combined a lot of Dave's bitter stuff and the redneck's stubbornness. Fishermen have a lot in common and I tried to portray the pride and the difficulties that go along with being a captain.



3. Charlene (Charlie) Henderson was NOT based on me.


First of all, this chick had a lot more self control and was a lot more uptight. She is wound pretty close to the spool if you know what I mean. She doesn't say the "F" word the way it flies out of my mouth. And frankly, I wouldn't have been as willing to up and run as she was. But she was nineteen. You have to forgive a lot when someone is stupid and nineteen.



4. Pogie is based on a real person


and if he ever finds out about it, I'm dead. Eric is the redneck's best friend. He's a Norwegian with a hard head. But the man is smart about people. Pogie is based on him. The difference is that Pogie is a little bit more willing to stick his nose into other people's business. But no one can beat his big heart. He and Eric have that in common. Pogie's big bigheartedness comes into play in the sequel to "Heart of the Storm" called "Eye of the Storm"



5. Cal is based on Blake from "The Deadliest Catch"


I pictured him the whole time. I don't think I did Blake justice however. Read it and you decide.



6. Ken Stabler is based on Every Bureaucrat I've Ever Known


I wasn't gentle either. After dealing with the Disability office in California, I wasn't feeling kindly toward them.



7. The Celtic Rose is based on The Northwestern


I loved The Northwestern on "The Deadliest Catch". It's a beautiful boat.



8. The Russian Element Came Later


Being a panster, I wasn't sure how the whole suspense plot was going to pan out, but eventually, it became clear that a sequel was in the offering. Thus, the Russian element was born.



9. The Book Changed Three Times


as my critique partner's can attest to. I'm not sure they'll have the desire to buy the book. LOL. They gave that book tender loving care and it wouldn't have made it without Dayna and Crystal.



10. My Redneck Insisted On The Print Option


Because Whiskey Creek Press has a $95 print option fee, I was going to keep this story an ebook and wait a while longer for a print book with my name on it. My hubby would have none of that. He LOVES this book because he knows that I've given it all I've got, including stuff he told me. When I was going to sell it short, he pushed me a little further. Gotta love a spouse like that.



11. It's the First Book to kick off the "Men Of Alaska" Line at Torrid


No pressure though, eh?

12. The Word "Cidiot" was made up by The Redneck
And shows up in the book.

13. It'll be on sale September 1st at

Whiskey Creek Press Torrid


And the print option is there. You can pay with Paypal too. Of course, the ebook is available if you prefer that format (and price. LOL.)

Hope you enjoyed. This message was brought to you by the shamelesspromotionwhore.com.






Whiskey Wednesday WIP Waant--er Rant



WIP

--Work In Progress. War In Perpetration. Will Inflict Pain. You name it. My manuscript "Buried Illusions" (Or Hidden Grief or whatever the hell the name of it is now) has been the one work that has tested EVERY writer bone in my body.
The plot refuses to gel. The characters quit talking to me. The hero stayed two dimensional for the LONGEST time and then, yesterday morning, decided to inform me that he was actually a bad ass biker dude with a serious rebellion problem.
Stupid characters.
This damn thing has changed two--no wait--four times. And IT. WILL. NOT. DIE.
There are books that just flow and amazing things occur as I'm writing it.
There are books that give me trouble, but I have forward movement in it.
Then there's this one.
It's like a sore tooth that stops hurting but then comes back at me with a vengeance. It's the book of my heart....that breaks it everytime I sit down to write it.
It's the one story that has given me the most grief, the most pain, and the most work.
It's also the one I've sworn to finish before I start (or finish) anything else.
What was I thinking?
*sigh*. Yesterday morning, I started with 32,644 words and finished with 33,390. I don't even want to know how many I deleted and added while I was reworking that stupid Hero with his new look and snarky attitude.
I'm just a little pissy with these two. For two years, these characters have screamed at me, ignored me, crossed their arms and refused to speak to me, and totally disappeared.
I'm getting tired of them. Please, send out some good thoughts to me so I can get rid of these two.

Buying Books

I was at Murder She Writes and I saw

This Post. I had no idea that Walmart had changed its book buying tactics, though I have noticed the lack of choice in Walmart and other stores.

For example, one of my favorite "new" authors Patti O'Shea who wrote In The Midnight Hour, was not on the shelf at Walmart. Or Safeway. Or Target. I DID find it at a discount grocery store here called Winco. I bought it at Borders.

Here's my complaint. Much as I love Nora and Elizabeth Lowell, I want to see OTHER choices.
Some of the BEST books I've found was at a Mom and Pop store in a little town (population: 150) called Dinsmore which is on the way to our favorite camping spot. There, I've picked up Matthew Reilly

and Gregg Loomis

.

My first Elizabeth Lowell was a whim at that store.

So, how do you buy books?

I tend to go to Borders or Amazon these days since the other stores often don't carry the variety I like. I don't have an independent bookstore in my area. If I did, I'd go there. They seem to be the only ones who are open to authors who may not sell millions of copies.

Updated 8/27--Jodi

made me think of

THIS POST

at Dear Author about buying used books. Take a look.

Chatting At Coffee Time

THE NOVELTY GIRLS will be chatting all day today. There will be excerpts and mayhem per usual from the wild bunch.
Come join us at COFFEE TIME ROMANCE

for a chance to see some great stuff. I'll be posting Excerpts from "Heart Of The Storm" and "Fires Of Passion". Come check it out and have some fun.

Thirteen Reasons I Love Ice Road Truckers

Most of you all know about my obsession with The Deadliest Catch on The Discovery Channel. Well, this year, The History Channel put out a show that rivals The Catch. It took a few episodes for me to fall in love with it and given the choice, crab fishing would STILL be my favorite, but I admire the hell out of these guys.

Thirteen Reasons I Love ICE ROAD TRUCKERS



1. It's another "Deadliest Job"
The courage it takes to take a big rig truck and drive over a frozen lake astounds me. In some of the episodes, you could hear the cracking of the ice as the men drove over it. And the loads they had to carry!!!! Absolutely amazing.

2. ALEX
He's my favorite with his eleven kids and big, booming laugh. LOVE him.

3. JAY
What a sweetie and his little baby is adorable. Plus, he's GOOD at driving the ice roads.


4. TJ
It's almost like he grew up in front of the cameras. It was cool to see him really stretch himself on the Ice Roads.

5. HUGH
Yeah, this cussing, abrasive jerk is actually entertaining to watch. It doesn't surprise me that only one of the four drivers he had running the ice roads was left by the end. He'd drive me to go home too.

6. The Elements
A lake of frozen water with roads on it. Who came up with this idea? You'll hear How Cold it is
on the show a lot. It's amazing that those drivers are able to do ANYTHING.


7. The Photography
Some of the ways the cameramen were able to pull this show off is pretty amazing. There's a video on The Shots they got.


8. The Dash For The Cash
It's all about the load count
Just like on The Deadliest Catch, it's all about the amount of crab caught. These guys are risking their lives for a good chunk of change.



9. The Setting


This is a wilderness part of Canada and it's beautiful in its own way



10. Diamonds Are A Girl's Best Friend


The section of ice roads that the show focuses on is the one that services three diamond mines. They're inaccessible the rest of the year and have to get ALL their supplies in the 90 days that the lakes are frozen over.



11. The Kids Love It


My kids adore the trucks and the ice roads. They let me watch this one and we all watch it as a family.



12. The Drama


No one was more surprised than I was at the end of the season to see which of the six drivers was still standing. If I'd have taken bets, I'd have lost.



13. The History


There are people out there every day that do jobs just like this. They risk their lives to get coal, catch fish, or supply diamond mines in Canada. It's just nice to give them their due.




Whiskey Wednesday--Another Toast and NO rant


I have no rant. I have tons I COULD go on and on about, but honestly, all I can do is keep staring at that lovely book that has MY name on it. I felt this way about "A Taste Of Christmas" since that was the first ebook with my name on it. I absolutely love my cover and it is AWESOME to have my love for (translation--obsession with) The Deadliest Catch turn into a print book.

I blogged about it over at The Novelty Girls about my little obsession.

So, I'm throwing back a shot and slamming the glass on the bar. SWEEEEEEEEEEET. Come on over to TNG and let me know what YOUR obsession is.

Look At THIS!!!!!


My test copy for my print book "Heart of the Storm" came today. I'm one step closer to having my dream come true. I want to see my book on a bookshelf. Preferably at Borders.
Holding this book was SO COOL. I can't tell you.
I had one of those days. I managed to get food poisoning last night (I'll spare you the details) and got about two hours of sleep. Then, I got up, went to work, tried to hold my coffee down, worked through most of my lunch and generally wished I was home in bed.
When I came home, Psycho Dog had knocked out the screen in one of the windows and I couldn't get it back in. Yeah, it was one of those days.
And then, my book.
It lifted my spirits and made me smile. And squeal. And call Dayna. And take a picture to show you.
I know. I'm pathetic. Good thing you guys love me anyway.

A Book Quiz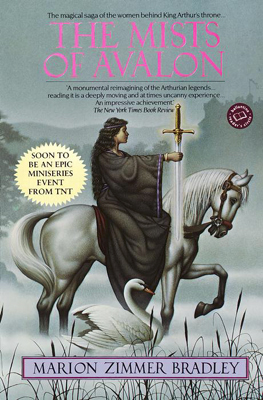 You're The Mists of Avalon!

by Marion Zimmer Bradley

You're obsessed with Camelot in all its forms, from Arthurian legend
to the Kennedy administration. Your favorite movie from childhood was "The Sword in
the Stone". But more than tales of wizardry and Cuban missiles, you've focused on
women. You know that they truly hold all the power. You always wished you could meet
Jackie Kennedy.


Take the Book Quiz
at the Blue Pyramid.






I was over at Natasha Fondren's Spy Scribbler and she had this up. Very interesting. Try it and let me know what book you are. Natasha was "The Guns Of August" which is a book I love. "The Mists of Avalon" though is one of my FAVORITES. LOL.

OMG! Check THIS out!

I was visiting one of my favorite blogs called

Attack Of The Redneck Mommy and she sent me here, to Hot And Bothered. (That's her post up there by the way). And I realized that I am squeamish about discussing sex.

The romance writer who developed a pen name so she could write about EROTIC sex stumbles around when putting sexual issues into the spoken word.
Don't get me wrong. I can joke around and shock someone (as long as they're as squeamish as I am) but SERIOUS issues make me cringe.

I'm talking about discussions with the Redneck.

I read Redneck Mommy's post and nodded vigorously. There ARE times I'm just too tired to get into that frame of mind but I don't mind having a little fun. But do you think I could EVER tell the Redneck about it?

Nope.

Who knew? Apparently, I'm a prude under my love- scene-writing-erotic-romance-nasty-girl skin.

My mother would be proud. LOL. How about you? Are you a prude or a perv or, like my friend Dayna Hart, somewhere in the middle?

Thirteen Places Online That Scare Me

There are places online that scare me. Some are addicting. Some cost me money. Some dare me to do things I'd never think to do.
The reasons are different, but the results are the same. Obsession.



THIRTEEN PLACES ONLINE THAT SCARE ME





1.

AMAZON
This place costs me money. I go there and spend WAY too much. Books, music, clothes, shoes all in one place? Terrible for my wallet.



2.

WIKPEDIA
How much time could I waste here? OMG you have NO idea. Research, history, information about just about everything. I love it so much it's frightening.



3.

HISTORIC FISHING
Another scary place I loose myself. All those boats. All those fishermen. All that history. *happy sigh*



4.

ROMANCE DIVAS
If you want to know where I spend all my time, look here. It's scary how much time online I spend there. Some of it is even writing related.



5.

SMART BITCHES, TRASHY BOOKS
Talk about some scary but awesome women. These bitches take it to the next level on their reviews, their opinions and their commentaries. Awesome snark.
And speaking of scary review sites....



6.

MRS. GIGGLES
Now here's a place to strike fear in the heart of any author. She'll rip apart a book and leave it dangling in the wind, but she's often right on. Of course, she knows quality when she sees it as evidenced

HERE.



7.

THE BOOK CLUB FORUM
Another place I could spend all day. Frightening.



8.

THE DEADLIEST CATCH MESSAGE BOARD
Best place EVER to get lost in.



9.

DEAR AUTHOR
Another review site that scares the heck out of me, yet I check it every day.



10.

MYSPACE
This place is scary for several reasons. Not only is it a time sucker, but the scammers are there in force. A place to be careful.



11.

THE KNIGHT AGENCY BLOG
I'm terrified to leave comments here. What if I say something stupid? It could go on my permanent record!!! LOL.



12.

NATHAN BRANSFORD
Another place I'm afraid to leave comments. Maybe it's the whole AGENT thing. (Ya think?)



13.

THE NOVELTY GIRLS
Those girls are CRAZY!!!!!!!

I shake with fear.



Whiskey Wednesday Rant--A Little Bitter


Normally, I'm a relatively self-actualized person. I recognize that my resentments are my own. I am aware that I can't change other people and their reactions to me.
But sometimes, all that stuff flies out the window.
My childhood wasn't torturous or even all that dysfunctional. For the times, it was a pretty good experience. Yet, for some reason, my family has never been all that close. We're very different from each other.
On a good day, I let the differences roll off my back and focus on the similarities. They're all mammals right?
On a bad day (which lasted pretty much all last week) I get stressed, grind my teeth, and bite my tongue. And sometimes, I don't bite my tongue hard enough.
The thing is that I've come to believe that it's these very things in my life that make me write. It's not the fame. Really. (Quit laughing).
So, though my family is what it is, the best thing is that it's fodder.
I posted about it at The Novelty Girls. I swear I want a t-shirt that says "Whatever may happen, it's all fodder"

I'm Home!!!!!
I'm back. I really missed you guys.

Don't forget Dayna Hart's book "Go Between" is out today. Go check it out!!!!

Still On The Road....
and doing the weird internet cafe thing. I'll be heading home tomorrow and due to the usual insanity in my schedule (surprise birthday party, company coming unexpectedly this weekend and work calling because they may need me Wednesday) I don't know when I'll be checking in again.
One way or another, I'll be getting my Whiskey Wednesday and Thursday Thirteen up.
*vacation? What vacation?*
Where did the summer go anyway?
Countdown to start of the school year....14 days.....
I'm not ready.

Thirteen Reasons To Buy "Go Between" By Dayna Hart

As you can see,

Dayna Hart

has a book coming out. I still remember when she sent this to me. We'd exchanged a few manuscripts back and forth. This one floored me. It is AMAZING. But on to the reasons why YOU should give this a chance.





1. Anne Cain's Cover


I love Anne. She's one of the best cover artists in the business and she NAILED this one.



2. The Unique Concept


Dayna has always wanted to go with the tag line "Weird" but I think unique, complex and AWESOME work for it too.

3. Her Attention To Detail
I walked through the making of this book. She's such a stickler for detail and word smithing. It's a pleasure to read the result.



4. Dell


He's the reason I would LOVE some fairy sex. Mmmmmm yummy.



5. Claire


She's REAL. You know how you read about people and think "NO ONE would do THAT." Claire is actually someone I could relate to. Well, other than finding a fairy in her living room.

6. It's The First In A Series
The Curtain Torn series is the first in a long line of fabulous concepts culminating in something called "The Epic". See, one of the nice things about knowing the author is knowing that there's more to come.

7. Dayna Rocks.
Okay, so this might not be a good reason for YOU to buy the book, but take my word for it. She does. And it's totally worth it.



8. It's A Story To Get Lost In


One of the things I love about this one is that I couldn't put it down. I read from beginning to the end and didn't stop to warm up my coffee. I forgot to critique it. I forgot everything but Dell and Claire and the world Dayna created.

9. It Inspired Me To Write Fantasy
Reading "Go Between"

(and

Crystal Jordan's "Revenant") inspired me to write

"Fires Of Passion

which was one of my favorite books to write. Though I'd never tried it before, I love to read fantasy.



10. Its Release Is Not The Only Thing She's Expecting


That's right. If you haven't heard, she's having baby number four. She's an awesome mom, so I'm thrilled for her. So, do it for the children.



11. There's No Hot Sex And I STILL Love It


One of the things I love about Dayna is that she does Big Picture. Rather than have hot sex and instant resolution for her characters, she makes 'em wait. Over the next few books, she continues to add and tweak their relationship. *Happy Sigh*. I lurrrrve her.



12. She's One To Watch


Someday, you'll be able to say that you bought this book when it first came out. As one of her first fans, I'll be in the inner circle when she gets to be Robert Jordan big.



13. Dayna Hart Writes FANTASY


When you read this, you'll see how much she loves this. Writing what I love makes my stories better and she's no different. Her love of this genre is in every word you read. Give it a try and you'll see what I mean.



"Go Between" by Dayna Hart
Coming August 14th from Samhain Publications
Between two races that hate each other, at the doorway between two worlds, can Claire find the strength to be the emissary they all need?
Book One of The Curtain Torn series.
Halfway through her twenties, her divorce, and a bottle of rye, Claire opens her birthday present—a "pressed fairy" book.
One of the fairies is neither pressed, nor a picture. He's the sinfully sexy Dell, who's been trapped inside the book for twenty years. The moment Claire frees him, goblins attack her house. Dell and Claire's only option is to use a "Between"—a rift between their worlds—to escape into the land of Fae.
There, Claire discovers the elven queen, Eliane, has a mission for her—one that has her keeping secrets from Dell. And ousting the goblins from her home is only the start.
It's Almost Over......
Every summer it's the same thing. The redneck works long hours, the kids go crazy and I end up going out of town A LOT. Yup, you guessed it. Tonight I'm hitting the road again, this time to visit my mom.
So, my Whiskey Wednesday is devoted to all things "Napa".
I grew up there. It's the wine country, but I can't tell the difference between a Cabernet grown in the Napa Valley and the red with the screw top. Frankly, I prefer my whiskey anyway. There's an attitude there that is unique and special. Botox injections? How gauche. Macy's? How "middle class". What do you mean you don't like Pesto? *sigh*
It's Nordstroms, Symphonies and very, very exclusive. NOT my cup of tea. The "Look Good" mentality has never worked for me. When you're eleven and a D cup, it's difficult to pull off the latest Farah Fawcett style. Not that I didn't try. I feathered my hair and sprayed the hell out of it with the best of them. I spent at least an hour in the bathroom every morning trying to get "the look" that would magically make me like everyone else.
But I am weird.
Did I mention that?
Napa is NOT the place to have a discussion on the existentialism portrayed in Shakespeare. Or discuss the dominate themes of eighteenth century classical music. Don't get me wrong. You can't be "uncultured". You darn well better attend the art museum paid for by the Sterling family and be able to say something more intelligent than "pretty pictures dude". But for the most part, it's all about the "look good". Who do you know? How much money do you have? Is your house spotless?
Not all of Napa is this way. There is a solid middle class that supports the two Targets and the Walmart there (MUCH to the chagrin of some of the population) plus, poverty is not unknown. It's just barely acknowledged.
For a town that used to be known for the Napa State Hospital, a loony bin for the REALLY screwed up, it's come a long way.
Going home is not an epiphany for me. It's a completely alien place for me with a strange culture and a whole different way of viewing the world.
The tourists love it and that's how I go there. I'm a tourist just enjoying the landscape.
My Mom, however, is awesome and fits NONE of these categories. She is a refuge in a land of Bare Essentials Makeup and facials. So, we'll be spending a few days with my mom and be home Sunday.
I'll let you know if I survive my visit. LOL.

Book Trailer for "Heart Of The Storm"


My book trailer for "Heart of the Storm". The best thing on this one is the music. I fell in love with Dyonisis when I cruised around MySpace. They were generous enough to agree to let me use "The Hunter" which is an awesome song.
I couldn't WAIT to get this one done.
Enjoy.

Happy Cover Dancing!!!!!!!!!!



















Check it out!!!! On September 1st, "Heart of the Storm" will be released with Whiskey Creek/Torrid. I'm SOOOO excited. And look at my awesome cover.

The best thing about this one? It will be in print. And it's about crab fishing. And it's a romantic suspense. And.....well, you get the picture.

*happy dancing happy dancing*

Jen let me into her blog...
Crazy lady.

Of course, she just asked me to post a draft she had made up. Yesterday. Thanks be to blogger for letting me change the time and date of posts...I'd hate for her to know how late I really was getting it posted for her.

Anyway, I just wanted to leave a note for Jen's loyal readers, and most especially for Jen herself to say "Hey Honey, I love ya! Congratulations on your release yesterday, and I hope you have a kazillion sales. Maybe more. But if you have more, then you need to buy me something pretty. Like a Starbucks Caramel Macchiatto. Of course, that means I'll have to cross the continent and the border to get it, but whatever...for a Caramel Macchiatto...it's actually worth it...

I'm off, now.
Thanks for tuning in, and show Jen some love and leave a comment, please!

Dayna Hart
Jen's soon to be ex new-best-friend

Fires Of Passion Releases Today
This is one of my favorite books I've written so far. I'm currently working on the prequel to this story.

The Passionata have returned to threaten all of mankind. Chiloh Tommel, a White Firelighter, is the only one who can defeat them. With the help of a Blue Firelighter, Jaden Redden, Chiloh must break through her own fears to find the key to defeat her enemy.

Look for it

HERE



If you've been by my blog lately, then you know that this is also the first book I did a book trailer for.
This is a great story and perfect for Cobblestone's Rune series. I hope you'll check it out.
Here's the trailer.



An Out Of Town Thursday Thirteen


Well, a last minute change in plans puts me in Fort Bragg this weekend instead of home since Joe is working Saturday. So in honor of this rush to head out of town, I'm going to write the
THIRTEEN THINGS I ALWAYS HAVE TO DO BEFORE LEAVING TOWN

1. Laundry
Before packing, I always have to do laundry. Someday I hope to have enough clothes to pack for three days WITHOUT doing laundry.



2. Dishes


Usually a sink full. Can't leave 'em.



3. Find Someone to Check On The Dogs


Especially since I have psycho dog and wussy puppy.



4. Take Back Movies


Usually, I have to go out of town right after I've rented movies. Sooooo, I have to take them back or I forget I have to return them.

5. Print Out My WIP
I usually print out the last ten pages or so of my work in progress so that I can write while I'm gone. Yeah, keep laughing.



6. Last Minute Errands


This often begins with the Redneck saying "Since you're coming down, could you pick up......" *rolls eyes*



7. Cancel Appointments


These out of town trips usually coincide with appointments that I made when Joe was going to be HOME for the weekend.

8. Pack
Those of you with children know that this includes a friggin pharmacy, a week's worth of clothes (even for three days) and then there's MY stuff.

9. Gas Up
Why am I always on empty when it's time to leave? The world may never know.

10. Pack the Car with drinks and snacks
With my children, this is necessary even for a two hour drive.



11. Pick The CDs


Hugely important for road trips.

12. Remember The Cell Phone
About the time I remember this, I've started the engine.

13. Ignore the Other Things Forgotten
Hitting the freeway, I usually remember some really important that I refuse to go back for. I hunch over the wheel and keep driving with Evanescence blaring in the car.

So, I'll be back Sunday. I'll miss you. I'll try and get online while I'm gone. If you really miss me, you can head over to
Coffee Time Romance
On August 3rd.
A bunch of The Novelty Girls will be there and I'll try and poke in from the wilds of Fort Bragg, California.



It's That Time Again

It's Whiskey Wednesday at the old blog and I've got a few rants, but I'll stick to the ones I can actually put up here. I'm going to rant about the media's penchant for underestimating all of us.
I was watching a little news last night (I don't get much chance. I'm outnumbered by the little people in the house.) and they spent fifteen minutes on Lindsey Lohan. Meanwhile, great world events are occurring elsewhere. Somewhere, I know, a meeting of top officials has gone down, but CNN has decided that we need to know the EXACT details of Lindsey's breakdown. Not to mention the Brittany trainwreck.
What the hell is that?
Of course, this isn't new stuff. After all, there's a reason that Hollywood stars were used in selling bonds during WWII. We seem to care what movie stars think. Why, I have no idea. At best, they are as informed about world events as I am. At worst, they are being paid to state an opinion. But either we are insatiable in our need for more Brittany melt downs or the media is feeding us this crap for some other reason.
I believe that there is an effort to keep us distracted from real life. I don't know that the government wants us sitting slack jawed in front of the T.V. as another big star disintegrates before our eyes, but they certainly don't offer an alternative. I think that keeping us focused on the latest Paris Hilton antics keeps us from seeing other things. Things about our world around us.
If we're hanging on every word that MSNBC spouts about the insane Alec Baldwin divorce, we're not paying attention to the way our world is changing around us. Perhaps it has always been this way. We distract ourselves from seeing the way that nothing is permanent. What was true yesterday, isn't true today. We adapt, maybe even protest. But in the long run, we live our lives to the best of our ability.
In the age of Information, I am bombarded all day long with "what's happening". But isn't it sad that I've heard very little substance in the last two weeks and that every lead story features the downfall of a woman who is seriously troubled?
There's no fix. Watching the hearing on Gonzales certainly wasn't very interesting. So, I tend to flip to reruns of CSI and shake my head. If I'm going to seek entertainment, I'd rather it was fiction.
Just sayin'.


My Website
Home
Blog
Biography
News
Links
Bookshelf
Coming Soon
Contact

My Books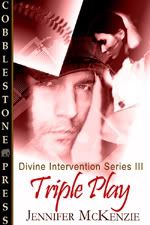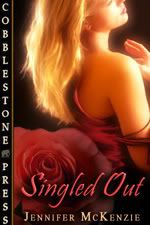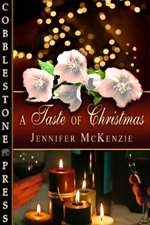 Coming Soon
Favorite Blogs
MySpace Place
My Picture Blog
Carrie's Blog
Dayna Hart's Blog
Diva Crystal's Blog
Novelty Girls
Deadliest Reports
Diva Shelli's Blog
Diva Loribelle's Blog
Diva Sela's Blog
Diva Laura's Blog
15 Minute Date Blog
Evil Editor's Blog
Writer's Widower
Glamorous Redneck
Jenna's Blog
Paula Graves Blog
Stacy's Sensibly Insane Blog
Diva Lisa's Blog
Diva Diana's Blog
Tracy Montoya's Blog
Diva Babe's Blog
Julie Cohen's Blog
Nathan Bransford's Blog
Toni Sue Versteeg's Blog
Favorite Sites
Harlequin Romance
The Manhattan Transfer Website
Robert Cray Website
Romance Writers of America
NASCAR
NCWSA
CMT
Whiskey Creek Press Torrid Romance
Larsen-Pomada Agency

Click to join SweeterRomanticNotions
Thursday Thirteen Sites

About Me
Name:: Jennifer McKenzie Location:: California
Archives
April 2006
May 2006
June 2006
July 2006
August 2006
September 2006
October 2006
November 2006
December 2006
January 2007
February 2007
March 2007
April 2007
May 2007
June 2007
July 2007
August 2007
September 2007
Credits
image by suzi ninemillimetre
design by maystar
powered by blogger